Focusing on God should be the easiest thing in the world for new believers.
After all, you're trying to learn everything you can about Christianity, and you're devotion to Jesus as your savior is so palpable you can taste it.
Even so, it doesn't take long for the work day to start chipping at your vision or you kids to try your patience or your bills to pile on the worry. Soon enough, you've started to lose that sharp sense of purpose that being a new believer can instill.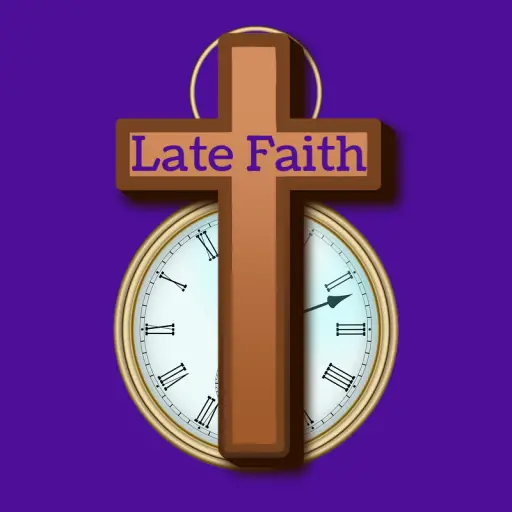 Leave your email address below to receive more inspirational messages like these, right in your inbox.
The effects of day-to-day life can be even more numbing for the longtime faithful!
That's why it helps sometimes to step back for a few minutes and remember what's really important.
Awhile back, we offered up a bevy of powerful Bible verses about focusing on God to help you with that.
And below, you'll find a host of stirring quotes to help you do the same — namely, get back to focusing on God!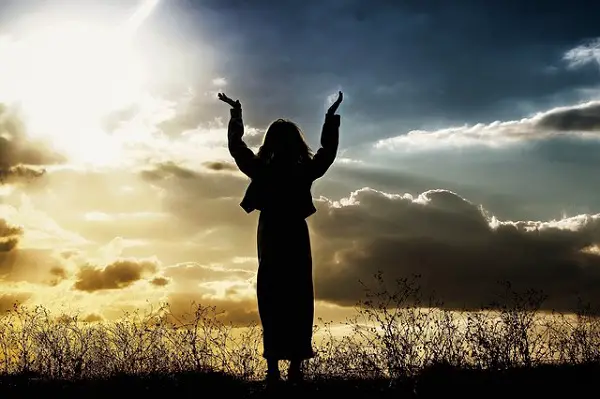 Whatever we focus our attention on is what will dominate our thoughts (Proverbs 23:7). If our thoughts are dominated by the things of this world then we are going to get worldly results in our lives. We need to focus on God to get godly results.

Andrew Wommack
I want to take my focus off myself and focus on God. It's like setting your spiritual compass so no matter which way you turn during the day, whatever comes up, then my thoughts go back to Him and whatever He said that morning.

Anne Graham Lotz
Like, with one arm I know I can surf, but competitive surfing can be really frustrating, and sometimes you don't do as well as you want to. It can be discouraging at times. But whenever I do get frustrated, I just focus on God.

Bethany Hamilton
Vision is the ability to see God's presence, to perceive God's power, to focus on God's plan in spite of the obstacles.

Charles R. Swindoll
When trouble comes, focus on God's ability to care for you.

Charles Stanley
What you do with your eyes in some cases is a matter of life and death. To look at focus on the sickness brings death. To look at focus on God's Word brings life.

Gloria Copeland
Although we tend to think about saints as holy and pious, and picture them with halos above their heads and ecstatic gazes, true saints are much more accessible. They are men and women like us, who live ordinary lives and struggle with ordinary problems. What makes them saints is their clear and unwavering focus on God and God's people.

Henri Nouwen
Thou wilt keep him in perfect peace whose mind is stayed on Thee.

Isaiah
When you focus on being a blessing, God makes sure that you are always blessed in abundance.

Joel Osteen
Don't focus on the adversity; focus on God. No matter what you go through, stay in faith, be your best each day and trust that God will use it to position you for greatness.

Joel Osteen
Keep God first. If you do that, if you just focus on God and keeping Him first, then everything else will just take care of itself. Do everything for Him.

John Salmons
Instead of concentrating on your problems and getting discouraged, focus on God and meditate on His promises for you. You may have fallen down, but you don't have to stay down. God is ready, willing and able to pick you up.

Joyce Meyer
I want to focus on God's grace and give thanks for all the good things in my life. I don't want to focus on what I don't have.

Joyce Meyer
Nothing done with the focus on God is ever a waste of time.

Lysa TerKeurst
Even when it feels as if we are being crushed by earthly troubles, we can remain joyful. If we keep our focus on God, our spirit cannot be trampled.

Mary C. Neal
Focus on giants – you stumble. Focus on God – Giants tumble.

Max Lucado
To be Biblically balanced is to let our theology and preaching be proportioned by the Bible's radically disproportionate focus on God's saving love for sinners seen and accomplished in the crucified and risen Christ.

Tullian Tchividjian
When you fix your thoughts on God, God fixes your thoughts.

Buddy Owens
As the foundation of faith is being undermined and the walls of truth broken down, God is calling all His children to refocus on the essentials.

Taj Pacleb
There is no one special than God, don't let anyone stop you from going to Church and focusing on God.

Justice Kojo Bentil
Worship is the correction of focus.

Mike Murdock
While we are on the go, we need to stop between steps, to refocus on the Word and the will of God.

T. B. Joshua
You will never get to the top if you keep looking at what is happening; focus on God's Word.

David Ibiyeomie
Prophets are focused and like praying the plans and purposes of God. Prophets don't want to just pray about anything and everything. Prophets want to 'zero in' on what God wants to do. They want to hit the 'bull's-eye.' Prophets are focused on the will of God in a situation. If you want to hit the target, ask a prophet to pray.

John Eckhardt
God asked Moses to design a brazen serpent and hang it on a tree and anyone that was bitten by a snake should focus his or her attention on the snake that was on the tree and they would be healed. Some obeyed and had their healing while others disobeyed and died. Please do not look at the problem, rather let your attention be on God who loves to perform wonders all the time and you will have testimony.

Enoch Idowu Aminu
If the will of God is your focus, I have no doubt God has so much more for you as you commit to actively serving Him and His purpose.

Brian Houston
(You might also enjoy our list of Bible scriptures on focus to help you maintain clarity in a chaotic world.)